Go Back
Steer Clear of Toxic Tile
Posted on April 21, 2022 @ 3:02AM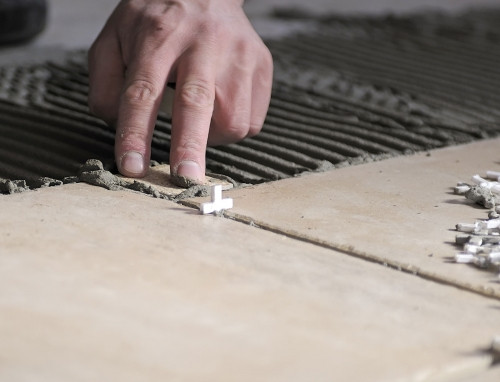 Most ceramic wall or floor tile is now manufactured out of the United States, and the use of highly toxic heavy metals in the glazes is common. Most of the tiles you will see, especially in retail outlets, were manufactured in China, or in Cambodia or Vietnam by Chinese companies. The environmental impact of the manufacturing practices of these companies is severe, as are the health risks to laborers and regional residents. The embedded toxins are then imported with the tiles, where they can be released into your building during installation and over their service life as the tiles are abraded or cleaned over time. There is no regulation, and no warning or documentation to inform consumers what they are buying.

To avoid installing poisons in your project, we suggest you work with a design professional who has well developed access to better material sources and ask them to:

- Specify tiles that are made in the U.S.A. (The practices described above have been almost totally eliminated here.)

- Work only with manufacturers who fully disclose all material content (including glazes, pigments, and frits).

- Specify tiles that have no coatings with nanoscale particles or anti-microbials (as part of a secondary glaze).

- Specify tiles that are highly rated for abrasion resistance (tiles are rated on a scale from 'zero' to 'five' - require at least four.)

It's well worth the effort to fight back against industrial practices that poison large regions of the environment, factory and construction workers, and the occupants of your building... especially if the latter group includes children, who are especially vulnerable to heavy metal toxins commonly found in imported ceramic tiles such as lead, zinc, barium, chromium, manganese, cobalt, nickel, silver, copper, and titanium dioxide.