Go Back
Paradise for Designers
Posted on April 21, 2022 @ 3:02AM
Located between Bozeman and Big Sky Montana you will find Earth Elements... a paradise for designers. The Earth Elements Design Centers feature the finest in home finishes including slab, tile & stone, wood flooring, bath and kitchen fixtures, door hardware, appliances, lighting, and cabinetry - all housed under one roof. Interactive showroom installations showcase the latest trends in cabinets, countertops, plumbing fixtures, tile, and flooring. I found out a little too late that the shower heads really do work!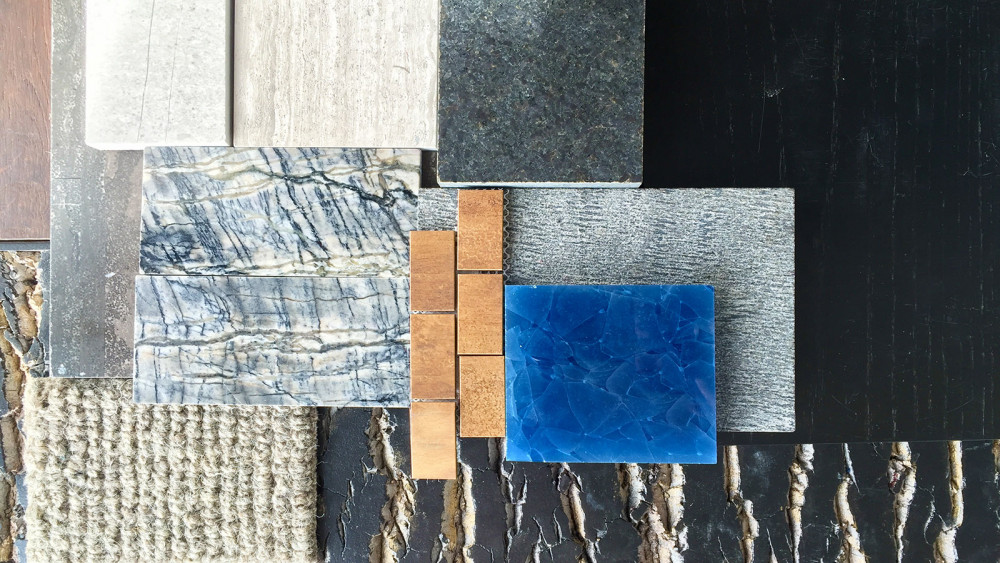 Just being inside the showroom I felt the energy and the need to create. Ashley found me a work table to use. Let me say that this was no simple table - it was about 10 feet long by 5 foot wide, a solid slab made from Carrara Marble with waterfall edges. It felt luxurious to work on. I had plenty of room to spread out and Eliza kept stopping by with more finishes. (I felt like I had an assistant on my project).
Soon a fresh cappuccino made from one of their functioning appliances found its way to my table! Ben walked me through the indoor slab warehouse and talked me through each piece. Their variety and high end finishes made it easy for me to put together a project. I could have spent hours at Earth Elements! The staff was knowledgeable and friendly and I never once felt a sales pitch.